---
sales&costumer service representative cellphone store.must have:ability to multitask. bilingual Spanish ...
---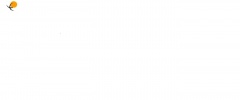 Essbase Admin on Linux platform Location: Sunnyvale, CA Skills required: Application on-boarding, ...
---
ALTIG is in search for an energetic successful Sales Manager to join our awesome Team. ...
---
Beverly Hills, CASenior Security Analyst / Lead - $120K - $150K ...
---
We are currently hiring for a Teacher or Assistant position ...
---
Fun and Exciting Career - AS A HOME BASED Travel Agent ...
---
Primary Responsibilities: 1. Drive within assigned route and stores to ...
---
Islands Eastlake is currently seeing cooks and dishwashers for pm ...
---
Position Title: Community Marketing Agent (Field Sales & Marketing)We are ...
---
Responsibilities: Assist with all aspects of the recruiting process, including candidate ...
---